Hello! I'm Chris. I'm an author, illustrator and RPG designer.

Role Play Games
I like to play games with friends and make games for other people to play!
Tyrannosaur Inside ITCHFUNDING NOW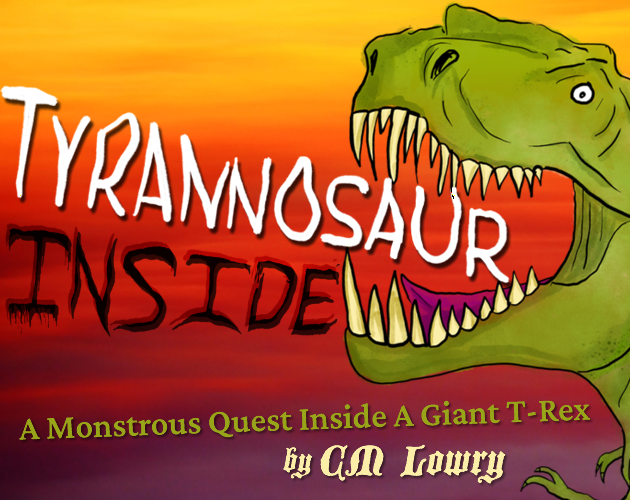 A T-Rex Crawl Adventure. An upcoming RPG adventure featuring far too many T-Rexs and the opportunity to get to know your Tyrannosaur self better.
Click HERE for the crowd-funding page!
A Set of Scrubs
You are a set of hospital scrubs. You will live as that single set of scrubs through a daily change of wearers. Witness the wonder, sadness and drudgery that is the hospital experience. Slowly experience your material becoming stained, ripped, repaired and eventually discarded.
You Have No Authority Here
This is a role play game about Parish Council meetings. It's for 3-10 people who pretend to respect one another.
Writing
My latest book is called The Die Decides, and is fairly RPG-adjacent - All the pieces of microfiction in it were chosen by rolling a 10 sided dice. It's published by Beyond Cataclysm Books and you can find out more about it here..